What is the UV index and how important is it?
Now that it's almost summer, you may start hearing reports about the UV index. You're ready to get outside and work on your Coppertone tan, but before you break out your super-sized bottle of suntan lotion, there are a few things you need to keep on your radar.
Now, in order to get a bronze body that will make your abs and muscles pop, you'll need the sun to make an exclusive appearance. Don't worry; the sun will be in full effect all summer long, so there's no doubt that you'll be able to rock a fabulous tan. But, be on high alert; the sun's UV rays are no joke. This is why you need to check the UV index before you hit the heat.
What is the UV index?
The UV index gives a forecast of the probable risk of overexposure to UV radiation from the sun, which is between 10 am to 4 pm. The reading is considered high risk when it's 6 to 7. So make sure that, if possible, you dodge the sun until it's safe to be exposed to it for long periods of time. At a minimum, wear a good sunscreen.
Don't get too confident when the UV index is high.
If you think that you're tough enough to ignore a high reading of the UV index, think again. The sun's ultraviolet rays can do a real number on your skin by causing most forms of skin cancer. So when the UV index reading is high, you'd better run for cover. That big burning ball in the sky will be working overtime this summer, which will make overexposure even more dangerous.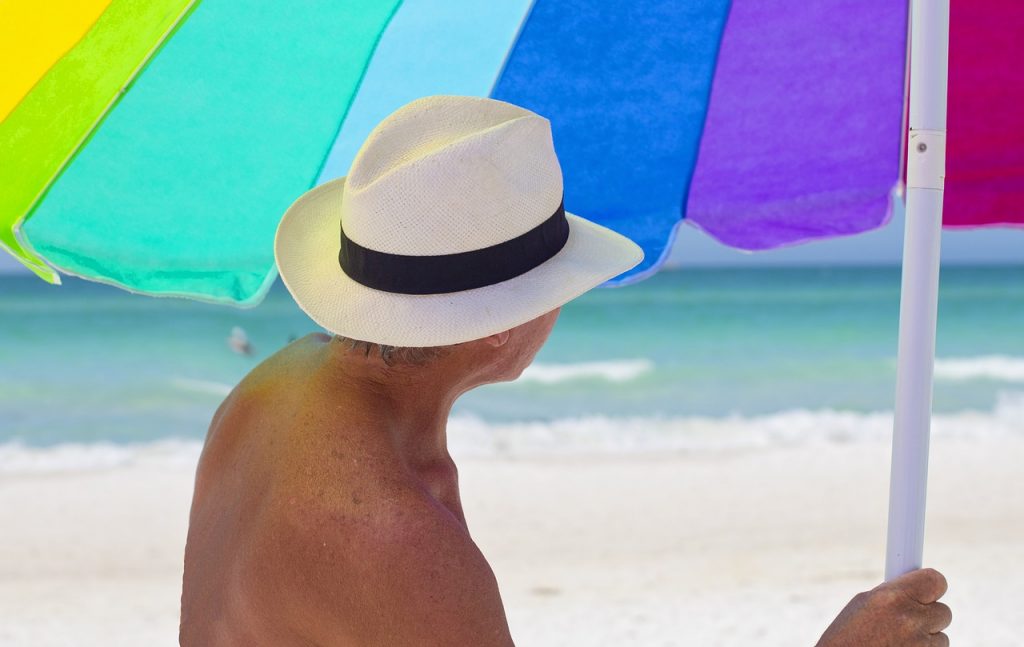 All skin types need to beware.
For those of you that assume the sun is only a threat to fair skin; don't be fooled. People who have melanin in their skin are at risk too, so sunbathers get your skin prepared for a fight. Make sure you've got your sun block on. It should have a high SPF to build up a better defense against the UV rays. Wear a hat, preferably a wide-brimmed one, put on protective clothing and wear sunglasses that have UV blocking. Reapply that sun block multiple times per day.
Now, you know what the UV index is, so when you're thinking of checking your Facebook go ahead and check out the weather report too. Your skin will be healthier and so will you. For more healthy tips for the summer visit www.cover-tek.com