7 Ways to Eat Healthy on a Budget
"Let food be thy medicine…" Hippocrates was onto something when he spoke about the medicinal properties of food. In fact, our eating habits (and activity levels) impact our health more than anything besides smoking! While food can be healing, diet culture has ambushed such philosophies with the notion that weight is all that matters and that you can't eat healthy on a budget. 
The truth is, good-for-you foods don't have to mean sacrificing something else.
A healthy diet includes a variety of foods that contain carbs, protein, fiber, and fats. Rather than commit to losing weight, invest in your health by eating a balanced diet (and getting regular exercise). 
Utilize these tips to get you started on the road to budget-friendly nutrition.
7 Ways to Eat Healthy on a Budget
One of the biggest roadblocks to eating healthy is the cost. Nutritious food doesn't have to cost a fortune… You just have to know how to prepare for the grocery store.
1. Plan meals ahead of time
Having a plan means less decision-making in the moment (when ordering takeout starts to look more attractive by the minute). Plus, this will help you build your grocery list so you know you have everything you need to make a nutritious meal. 
Technology can work to your advantage when it comes to meal planning. A quick Google search for healthy, budget-friendly meals will return thousands of results. One of our favorites is Budget Bytes, which segments nutritious recipes into tons of categories, including breakfast and lunch and dinner meal-prep options. 
Have a few random ingredients left on hand at the end of the week? Check out the Yummly app (or browse online) to search for recipes based on the ingredients you have on hand. Whether you've got tomatoes and a few eggs or leftover chicken and a single orange, Yummly has a recipe for that.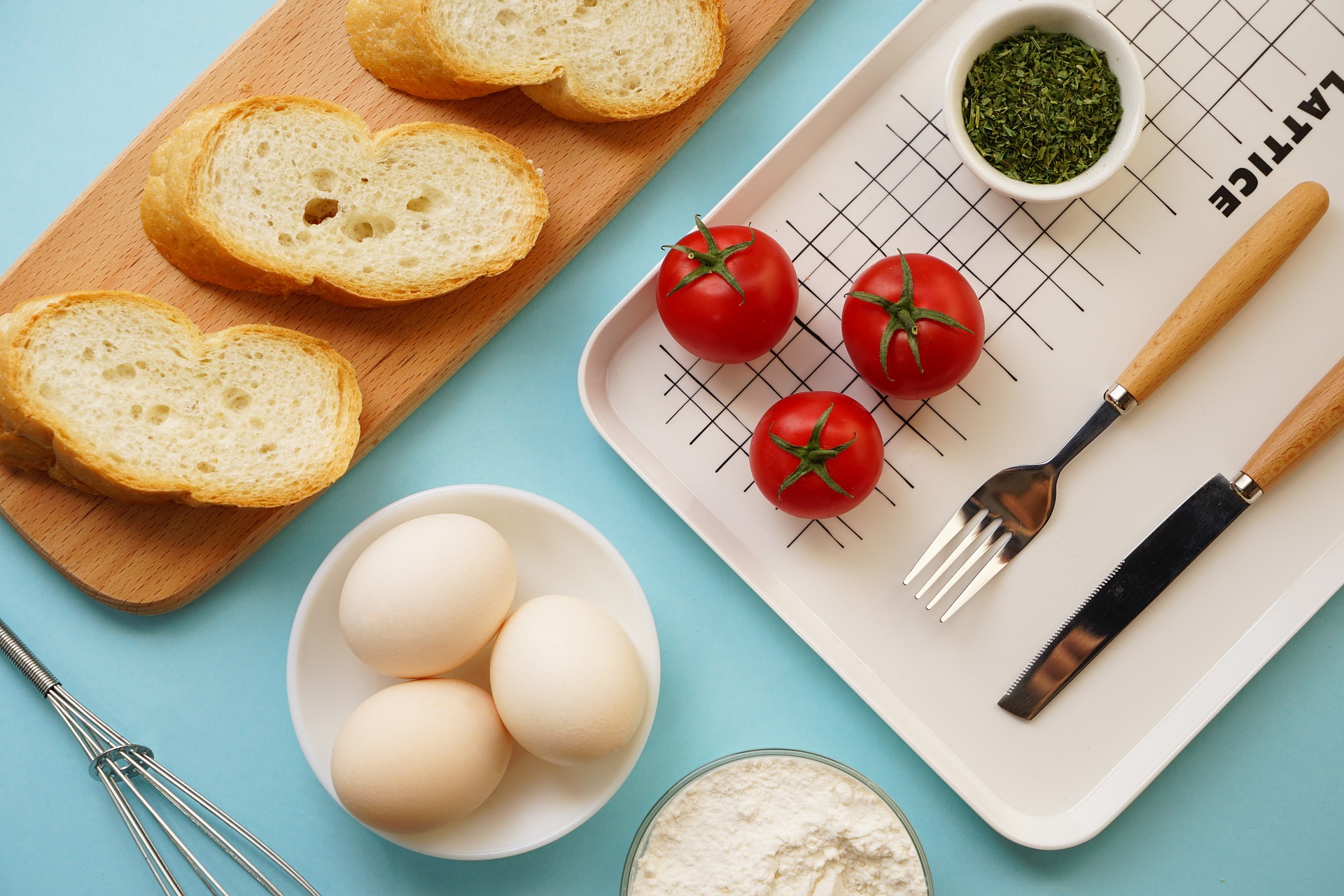 2. Stick to your list
When you arrive at the grocery store with a prepared list, you're less likely to overspend and/or purchase impulse items. Of course, variety is the spice of life, so consider leaving room for two or three extra things. 
When you approach your diet with the mentality that you can't eat certain foods at all, you're more likely to fixate on them and ultimately end up overeating. Instead, let yourself add those two or three desires to the cart and eat them in moderation throughout the week. 
It's called a balanced diet for a reason!
3. Clip (mobile) coupons
Many grocery stores mail coupons that are linked to an account you enter at checkout, so you get deals on things you actually buy! After a couple of weeks of buying the healthy items you enjoy, you'll start getting coupons to make them a little more affordable.
You can also browse your grocery store's mobile app for digital coupons that will automatically apply at checkout. It's a good idea to clip these ahead of time so you can refer to the coupon while shopping to know exactly what qualifies. 
4. Look high and low
Grocery stores are all about getting you to buy more. They stock higher-priced and impulse items at eye level, so you'll be drawn to this area of the shelf.
Instead, look on top and bottom shelves to find deals. This is where you'll see cheaper products like generic brands, as well as larger quantities that cost less by weight. 
5. Buy in bulk
Buy items that will keep (like grains, pasta, beans, cereal, etc.) in bulk at warehouse stores or when they're on sale. 
Then, use these on-hand items as part of your meal-planning routine. Say you got a few boxes of pasta on sale last week and notice pasta sauce on sale in the weekly ad the next… Looks like spaghetti might be a good option this week! 
6. Opt for frozen fruits and veggies
They last longer and offer similar nutrient value to their fresh counterparts. Thaw and use them as their fresh equivalent in a recipe or search meals intended to be made from frozen ingredients. 
Either way, using frozen veggies will often get you more per dollar than fresh produce. 
7. Save on seafood
Buy canned tuna, salmon, anchovies, and sardines for seafood that's easy on the wallet, but just as healthy. Choose lower-sodium versions to support a healthy diet and opt or bone-in versions to get the most calcium. That said, another great benefit of canned fish is the convenience factor, so by all means, get the boneless and skinless option to make your life a little easier!  
It's never been so simple to eat healthy on a budget. With a little upfront planning, smart shopping tips for the grocery store, and the help of some technology tools, you can eat nutritiously every day! 
How else do you eat healthy on a budget? Tell us in the comments!