3 People Who Should NOT Get a Flu Vaccine
Despite annual reminders to get a flu vaccine, not all Americans get immunized. Some may be scared of needles, others may fear the flu shot will make them sick (psst it won't), and still others may believe they don't need the vaccine if they got it last year. These and other flu shot myths may discourage people from getting vaccinated. But the truth is, there are only a few categories of people who should not get a flu vaccine each year.
As for the rest of us, the CDC highly recommends an annual flu vaccine.
As a country, our dedication to getting immunized each year continues to grow. During the 2019-2020 flu season, 51.8% of the population aged six months and older were vaccinated. This is an increase of 2.6 percentage points from the previous season.
While the majority of vaccinated individuals opt for a shot, those afraid of needles may consider asking their doctor about the nasal spray form of the flu vaccine. 
While everyone should consult their primary care provider about the best way to get immunized, doctors acknowledge a few categories of people who should not get a flu vaccine at all. For these individuals, the vaccine may present significant, possibly life-threatening risks. 
If you don't fall into one of these categories of people, commit to getting your flu shot (especially in the aftermath of the COVID-19 pandemic). 
3 People Who Should NOT Get a Flu Vaccine 
Experts agree that these individuals should steer clear of any form of the flu vaccine. 
1. Babies younger than six months old
Before 6 months of age, our bodies do not not have fully functioning immune systems. Therefore, the vaccine will not achieve the desired response in a baby this young.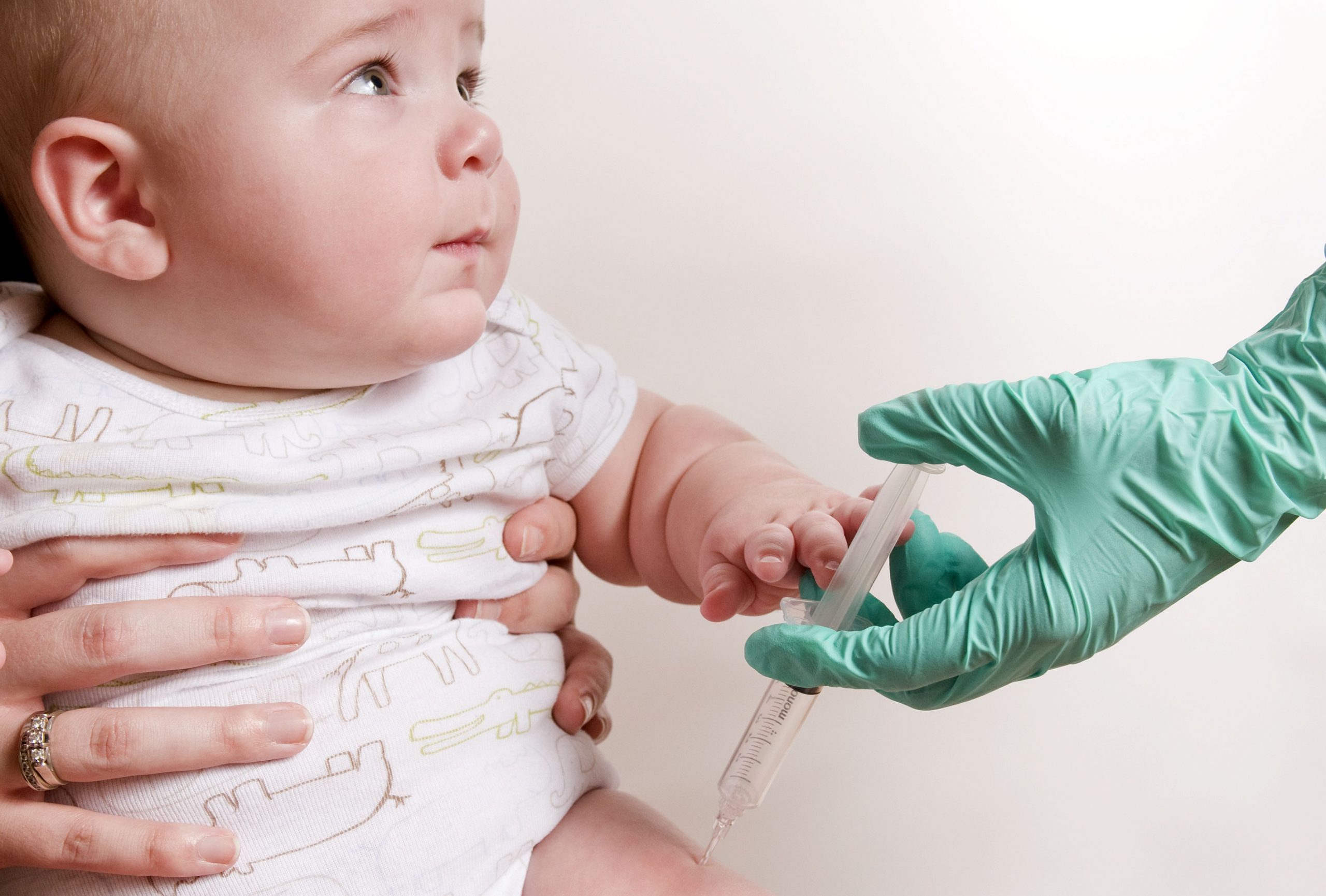 2. People with allergies linked to the flu vaccine
Anyone who has previously had a life-threatening allergic reaction to the flu vaccine or its components (including gelatin or antibiotics) should not get a flu shot. 
An allergic reaction to the flu shot can result in anaphylaxis, so recognizing the signs is critical. 
If you experience any of the following symptoms after getting the flu shot, call 911.
Rash or hives

Shortness of breath

Wheezing

 Rapid heartbeat

Nausea and/or vomiting

Swelling of the lips, face, tongue, or throat

Dizziness and/or fainting

Confusion

A feeling of impending doom 
Note that a small rash at the injection site is not considered a severe allergic reaction. Additionally, the CDC recommends that most people with egg allergies still receive a flu vaccine. Discuss this and other allergies with your doctor before getting vaccinated. 
3. People with a very high fever who were recently admitted to the hospital
While you may be able to receive the vaccine at a later date, doing so with a high fever after hospital admission is generally not advised. 
Your healthcare provider will help you determine the best time to return for immunization.
Talk to your doctor if you have had Guillain-Barré Syndrome (GBS) 
GBS is an autoimmune disorder characterized by damaged peripheral nerves that cannot effectively transmit signals. It typically progresses from the legs up and may affect the respiratory system, causing almost complete paralysis. 
The cause of GBS is unknown, but most people who get it have first had a bacterial or viral infection. There is no cure, but the syndrome generally reverses on its own.
If you have had GBS, talk to your doctor about your history before getting a flu shot. 
If you are over 6 months of age, have no allergies related to the flu vaccine, and do not have a fever that resulted in hospital admission, the CDC recommends that you get a flu shot. Of course, if you have any concerns, please consult your doctor before getting the vaccine. 
Not only does getting vaccinated protect you from the flu, but it can also protect others in your community. Plus, it lessens the probability that the flu will ambush your company's productivity. 
That's our cue… We want to help your workforce stay healthy and productive all winter long. Call today to get bulk flu shot pricing and to schedule your onsite flu clinic in advance!