Up Your Employee Wellness Game this Year
It's no secret that New Year's resolutions often revolve around weight loss, exercise, or other healthy changes. Unfortunately, only 8% of people actually achieve their resolutions each year, and 24% of people report never achieving their goal. One reason for not reaching our goals is lack of support. Even when you have a pal pushing you to be your greatest, the other hundreds of people in your life can derail your efforts. We spend a lot of time at work, so an employee wellness program of some sort is crucial to resolution success.
The most common resolution derailers: Coworkers.
They likely don't mean to, but coworkers can easily push us off our wellness track. With break room goodies, after work drinks, and office parties, it's a miracle 8% of us even make it each year! So how can you support your employees in their efforts?
This simplest answer (with the highest success rate) is through an employee wellness program!
Support your employees' goals.
Nothing helps us stay on track better than a large support network. Knowing your employer and coworkers support your goals can help you stay strong in the office and in the face of chocolate lava cake at your nephew's birthday. Even if you and others in the office don't have similar goals, you can show your support by stocking the snack shelf with healthy options, asking about goal progress, and keeping your brownie indulgences to yourself.
Offer helpful incentives or events.
When people make goals to lose weight or exercise more, their only measurement tool is likely a bathroom scale. Some don't even have one of those, and simply rely on their reflection in the mirror. While these can be helpful tools, measurements like BMI, cholesterol levels, and blood pressure are more significant indicators of health. Offering a health fair or onsite flu shot clinic to your employees shows that you support their goals and want to help them!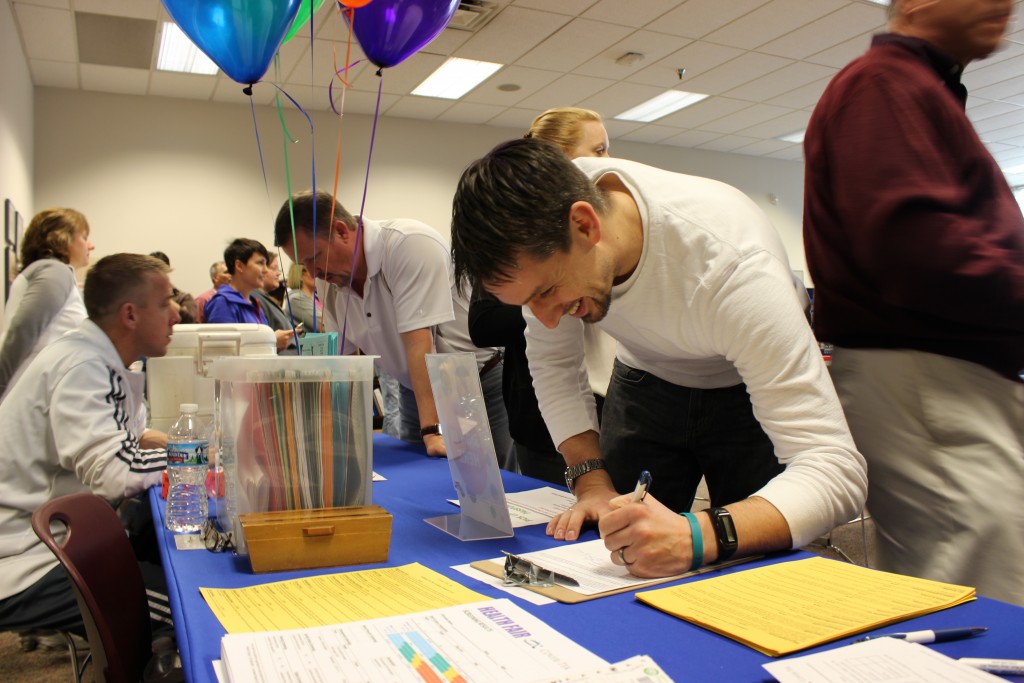 Make it fun.
Chances are, almost half of your employees have some sort of health related goal this year. Why not create a little friendly competition to inspire and motivate employee wellness? You can use online tools like DietBet or EveryMove to track employee progress, or consider offering fitness trackers and incentives to stimulate movement!
However you support your employees, they will surely appreciate it. We'd love to help you make this the year that more than 8% of your employees reach their goals!