Certification Breakdown: BLS or CPR Training?
A quick search for CPR training could easily lead to acronym overload if you're not sure what you need. Abbreviations like BLS, PALS, CPR, ACLS, CPR AED, and PEARS may even have certificate holders questioning if they've completed the right training!
When in doubt, check with the organization that requires the training to ensure you have the right certificate.
Also, we're here to help you understand everything from training acronyms and certificate providers to each certificate's requirements and, most importantly, what's right for you.
Types of Life-Saving Training
There are two overarching categories of life-saving certificates: CPR and BLS.
CPR stands for cardiopulmonary resuscitation. It's the technique used by anyone from babysitters to emergency responders in the event of a heart attack, stroke, near-drowning incident, or other situation that impairs breathing and blood flow. Chest compressions and artificial ventilation are often used as part of CPR, which preserves brain function and restores breathing and blood circulation.
BLS stands for basic life support. It's a type of life-saving training required for healthcare providers (both in and out of hospitals). It goes beyond teaching trainees how to administer CPR to educating them on practices like administering oxygen, taking a team approach to CPR, and how to use a bag valve mask.
So, unless you're entering a medical field, you probably don't need a BLS certificate. For most people in the general public, CPR training will go a long way in saving lives. In fact, many businesses offer CPR training for employees, as it has been shown to significantly increase the chances of survival in situations like cardiac arrest.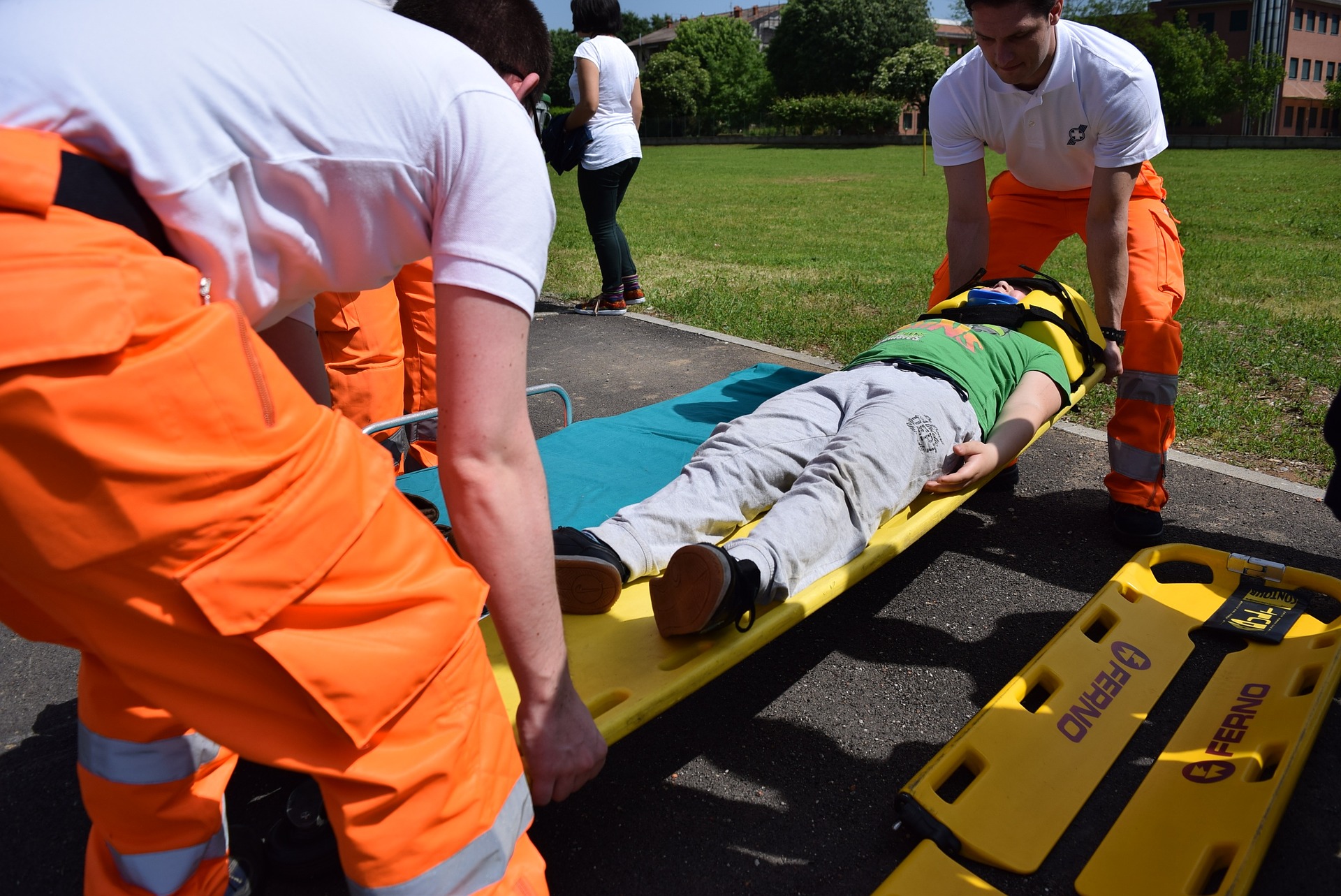 Where to get BLS or CPR Training
There are two main avenues for getting trained in CPR and/or BLS: The American Heart Association and The American Red Cross.
The two organizations call their BLS certificate by a different name, which can cause some confusion as you research. The American Heart Association calls its BLS certification "BLS for Providers" while the American Red Cross calls its "CPR for the Professional Rescuer and Healthcare Providers."
One uses the "BLS" acronym while the other uses "CPR." Despite the acronym variations, these are both more advanced certificates for those who need training specific to the medical field.
So what about all the other acronyms?
Everything else expands on the skills learned in BLS and/or CPR training.
CPR AED (short for automated external defibrillator) courses teach basic CPR techniques in addition to how to use an AED. These devices are commonly found in many organizations and can save lives in the event of sudden cardiac arrest. They analyze heart rhythms and can deliver an electric shock (defibrillation) to re-establish an effective rhythm.
Other common certifications for those in the medical field include:
Advanced Cardiovascular Life Support (ACLS): training in clinical algorithms for the urgent treatment of cardiac arrest, stroke, myocardial infarction, and other life-threatening cardiovascular emergencies
Pediatric Advanced Life Support (PALS): specialized training in pediatric assessment for treating infants and children in critical situations.
Pediatric Advanced Assessment, Recognition & Stabilization (PEARS): training for healthcare providers like school nurses, surgical nurses, and medical aids who do not often see critically ill infants and children, but must be able to identify and address pediatric emergencies.
Do I Need BLS or CPR Training?
Unless you're entering the medical field or a position that specifically requires a BLS certificate, you'll be just fine with CPR training. Ask your employer to confirm the name of the certificate you are required to hold for clarification.
If you're an employer looking to establish or strengthen your internal emergency response plan, we can help! From CPR training (we even come on-site!) to understanding specific OSHA requirements, our team of CPR and safety experts is here for you.