The High Cost of NOT Investing in Workplace Flu Vaccinations
You know how when your kids are in trouble you use their full name? Something about yelling "Theodore Huxtable!" instead of the usual "Theo" lets that kid know he'd better start paying attention.
We throw around the word "flu" like it's no big deal. "You don't want to catch the flu," we say, like it's not much worse than a cold. Somehow the word INFLUENZA helps drive the point home.
Seasonal influenza ("the flu") is one of the greatest enemies to the business bottom line.
$10.4 billion in direct costs for hospitalizations and outpatient visits each year

200 million days per year of diminished productivity and 75 million days of work absence (and this is a conservative number – The CDC has an even higher estimate of 111 million work days lost per year)

Each episode = one half day to five days of work missed
The National Business Group on Health (NBGH) says that to combat this, "Employers should encourage all employees to get a flu shot."
We disagree.
That is, we agree with the intention. We just have a better idea – Offer flu shots onsite! 
The Centers for Disease Control (CDC) recommends businesses take the reins when it comes to flu (INFLUENZA!) vaccinations. Their Strategy #1 for combating this scourge on business productivity is to host a vaccination clinic in the workplace.
If you don't have a clinic, pharmacies and community vaccinators can be contracted to provide seasonal flu vaccinations services on-site." – CDC
In other words, don't just encourage your employees. Don't even offer them vouchers and expect them to get their flu shots.
According to a U.S. News & World Report article published at the start of the 2015-2016 flu season, over half of your workforce probably won't get them on their own.  The only way to ensure anywhere near a 100% vaccination rate is to make it a supervised workplace activity.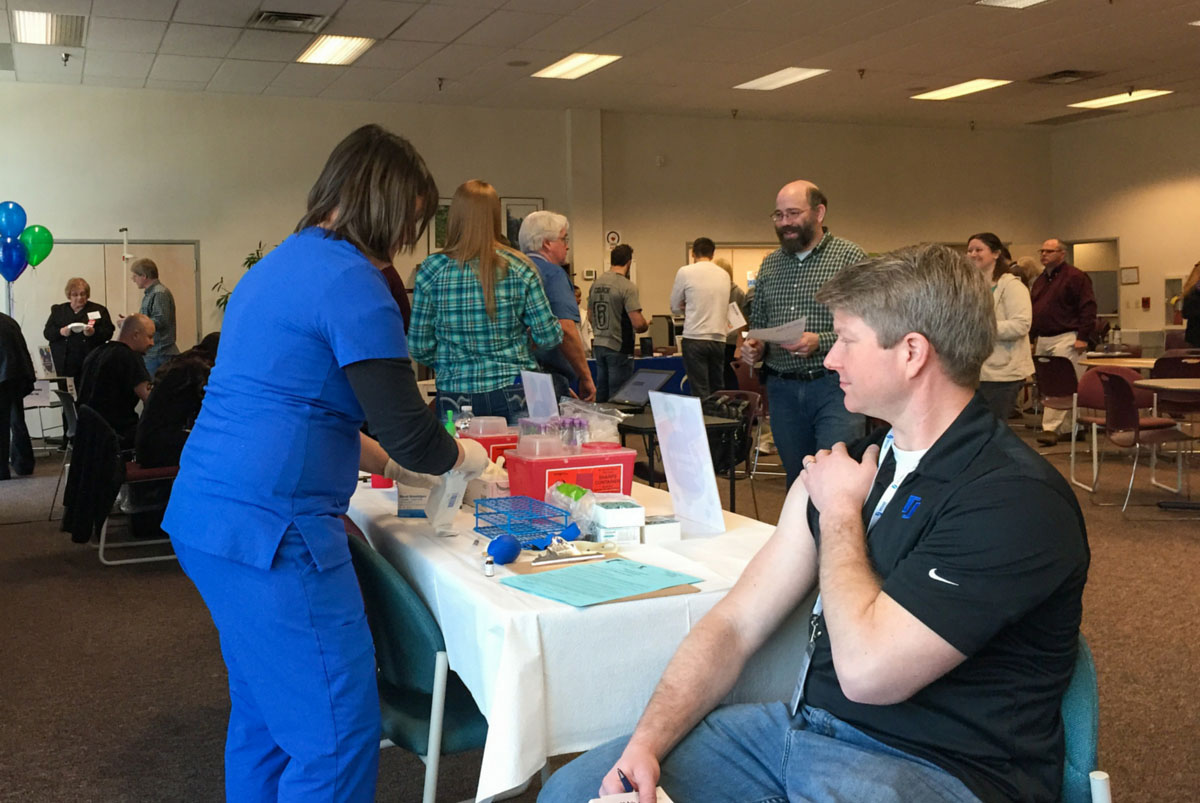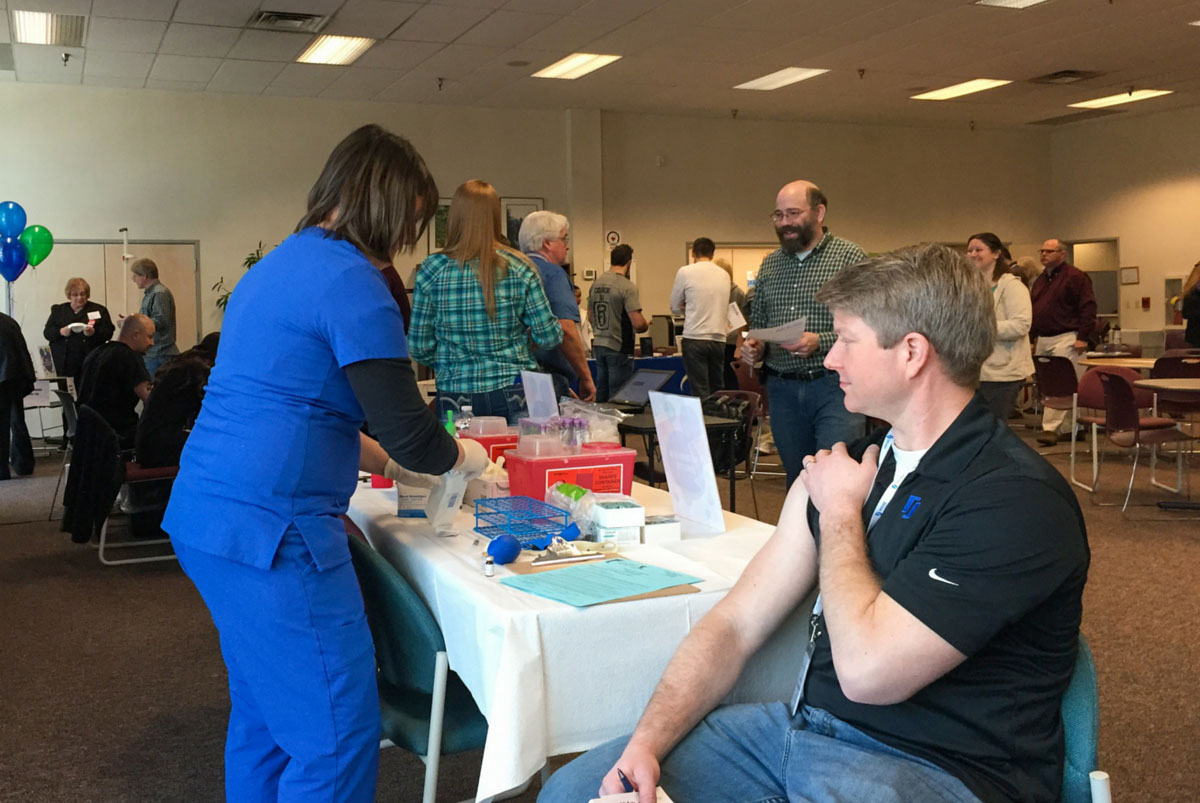 Here's what you need to know to start planning your on-site INFLUENZA vaccination clinic:
Do it early – It takes two weeks for the vaccination to take effect.

The best time to vaccinate your staff is in August and September, in advance of the flu season. Every week after that you risk infection from a strain that could have been prevented by vaccination. That said, it's never too late. Don't throw up your hands if you haven't scheduled a clinic by October and decide to put it off until next year. Just schedule one as soon as possible.

Determine which flu shot you will provide – there is more than one. There are now two options for flu shots. The trivalent and quadrivalent flu vaccines and they usually have different costs. Some companies offer both (we do) but be sure you know the difference so you can make the right decision for your company.
Over-communicate – Use email, calendar invitations, flyers and in-office postcards to announce the dates for your onsite flu shot clinic.

 Have each department head

touch base face-to-face

with each employee to remind them of the dates and times vaccinations will be offered. 

Be as flexible as possible with scheduling so as many staff members as possible have a reasonable chance to receive their vaccination. This is all part of making prevention a part of your workplace culture.  
Flu prevention is an important part of comprehensive corporate wellness programming. We'd love to help you with that.