8 Fermented Foods to Add to Your Diet Today
You've probably tried probiotic-rich foods without evening knowing it — sauerkraut, pickles and yogurt are some common tasty ones. With all the benefits fermented foods offer, there's never been a better time to actively add them to your diet!
8 Probiotic Foods You Can Easily Add to Your Diet
From beverages to dinner sides, there are countless ways to garner the benefits of fermented foods. You may even eat some already!
1. Kefer
This fermented drink is made of fermented cow, goat or sheep's milk and tastes like a tangy, drinkable yogurt. In addition to probiotics, it boasts high levels of vitamins B12 and K2, as well as calcium, magnesium, biotin, folate and enzymes.
WHERE TO FIND IT: Near the yogurt or milk section of your favorite grocery store.
2. Kombucha
Another fermented beverage, kombucha is a tart, carbonated tea, often flavored with fruit and herbs. It contains lots of healthy probiotics along with B-vitamins, enzymes and high concentrations of acetic, gluconic and lactic acid. The fermentation process for kombucha yields a bit of alcohol – no more than .5 percent in store-bought brands and as much as 2 or 3 percent in homebrewed kombucha.
WHERE TO FIND IT: Once only found in health food stores, kombucha can now be found in many national grocery stores. Look near the juices and smoothies in the produce department.
3. Tempeh
Made from naturally fermented soybeans, this common meat substitute is a great source of probiotics and vitamins B5, B6, B3 and B2. Try it baked, steamed or sautéed, as well as anywhere you'd use chicken.
WHERE TO FIND IT: Near other meat substitutes like tofu and seitan, often housed near mushrooms in the produce section.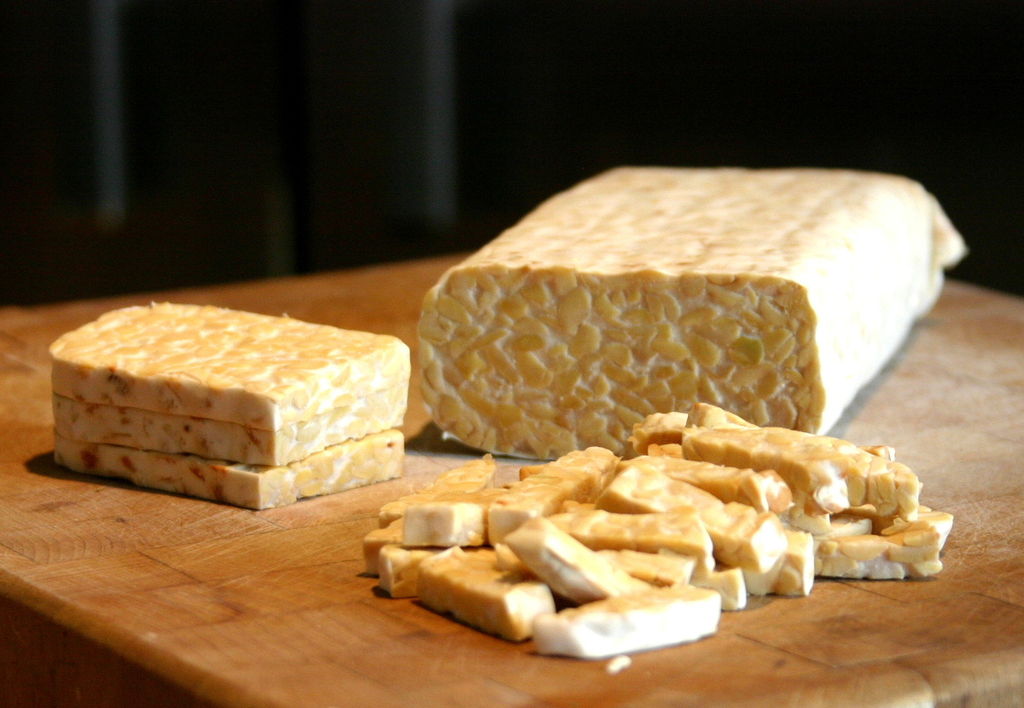 4. Sauerkraut
Derived solely from cabbage and salt, sauerkraut is high in vitamins A, B, C and K. It's also a great source of iron, copper and calcium. Try it in a casserole, add it to soups or use it as a fun sandwich condiment.
WHERE TO FIND IT: In a jar near the pickles in the condiment aisle or by the refrigerated sliced meats.
5. Kimchi
This fermented cabbage dish is sauerkraut's spicy, Korean cousin. It contains high levels of antioxidants that reduce the risk of health conditions like cancer, diabetes, obesity and gastric ulcers. In one study on the benefits of fresh versus fermented kimchi, 21 people with prediabetes who ate fermented kimchi for eight weeks saw decreased insulin resistance, blood pressure and body weight.
Veggies and spices are added to the cabbage during fermentation, contributing to a final product that is quite spicy. While there are often different levels of heat, even the most extreme heat-lovers may want to try a more mild flavor first. Try topping noodle dishes or sandwiches with your favorite flavor!
WHERE TO FIND IT: Kimchi can be difficult to track down, but is often found near meat substitutes or in the refrigerated section near other Asian-inspired ingredients.
6. Pickles
You either love 'em or you hate 'em, but you probably didn't know they could contribute to your health! One small pickle contains 18 percent of your daily recommended value of Vitamin K, along with lots of vitamins, minerals, antioxidants and healthy bacteria.
WHERE TO FIND THEM: In the condiment section of any grocery store. For the best flavor and probiotic impact, find a local supplier!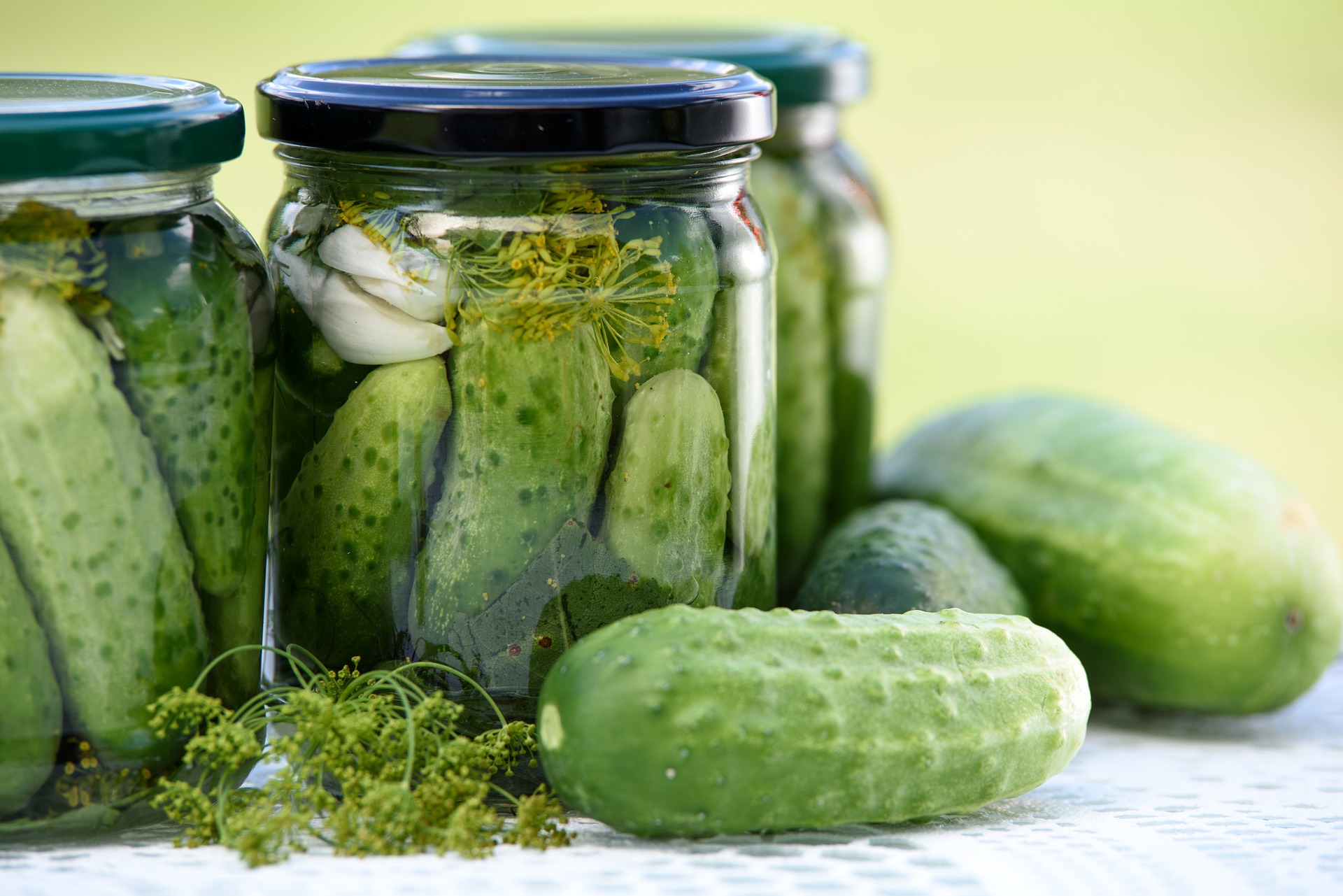 7. Yogurt
Yogurt is produced from fermented milk and is high in calcium, potassium and vitamin B12. Not all yogurts contain probiotics though, as they are often killed off during pasteurization. Look for varieties that contain "live and active cultures" to get the most bang for your buck! Greek yogurt is a great option for adding more protein and probiotics to your diet.
WHERE TO FIND IT: In the dairy section of any grocery store.
8. Raw Cheese
Unpasteurized cheese is an easy way to increase your probiotic intake. Look for soft cheeses made from goat, sheep or cow's milk for the most probiotic benefits. Use it anywhere you'd use regular cheese!
WHERE TO FIND IT: In the refrigerated cheese section of the produce department. You'll need to check the label to ensure it's unpasteurized (you won't find probiotics in your standard packaged cheeses).
With national grocery chains stocking more and more fermented foods, it's never been easier to incorporate probiotics into your day. Try adding one source to a couple meals or snacks a day to give your gut the extra lovin' it deserves.
How do you like to enjoy fermented foods? Tell us in the comments!