7 Ways to Prevent Skin Cancer With Food
You know tanning beds are bad, sunscreen is good, and routine mole checkups are your friend. If you aren't already living by these tried-and-true ways to prevent skin cancer, maybe you'll have more success fighting cancer from the kitchen.
Include these nutrients in your diet to reduce your risk of developing melanoma.
7 Ways to Prevent Skin Cancer With Food
From providing energy to promoting healthy brain function, the foods we eat play a significant role in our level of health. In some cases, they may even help fight skin cancer! Try incorporating more foods with these antioxidants and micronutrients into your diet to experience one of the most powerful ways to prevent skin cancer.
1. Beta-Carotene
Thanks to its antioxidant properties, beta-carotene may support skin health and prevent damage to the skin. It could also reduce sun sensitivity for people with the blood disorder erythropoietic protoporphyria and other photosensitive diseases.
In addition to preventing skin cancer, beta-carotene may prevent free radical damage, which has been linked to cancer. Though studies are inconclusive on this point, doctors recommend getting this nutrient through a diet high in fruits and veggies rather than supplementing beta-carotene.
Common food sources: carrots, mangoes, kale, sweet potatoes, squash, peas, broccoli, and cantaloupe
2. Lutein
Lutein is another antioxidant that has been shown to defend the body against free radicals. Specifically, it has been shown to protect skin cells from premature aging and UVB-induced tumors. In a two-week animal study, rats that received .4% lutein- (and zeaxanthin-) enriched diets had less UVB-induced skin inflammation than those that received only .04% of these carotenoids.
Common food sources: collard greens, spinach, kale, orange juice, kiwi, red peppers, grapes, and parsley
3. Vitamin C
Some studies link vitamin C to a reduced risk of developing several cancers, including melanoma. It acts as an antioxidant when transported to the skin, serving to strengthen the skin's barriers against sun damage.
Common food sources: oranges, berries, cereal, fish, chili peppers, spinach, kale, broccoli, and lemons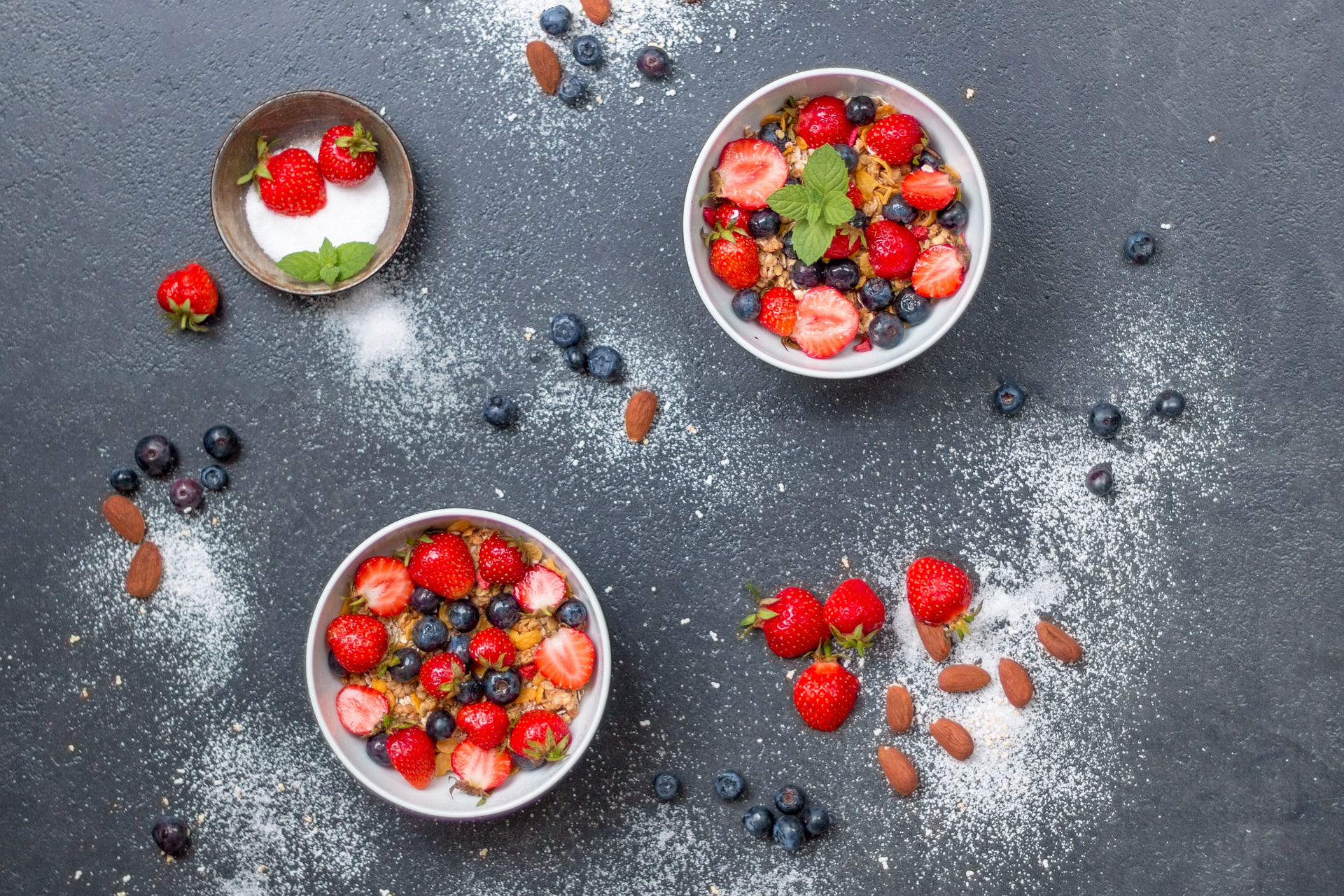 4. Selenium
Several studies indicate that people with higher intakes of selenium have a 31% lower risk of developing cancer at any site. Additionally, their risk of cancer-related death is 40% less than those without much selenium in their diets.
Common food sources: Brazil nuts, fish, bread, cottage cheese, eggs, sunflower seeds, and brown rice
5. Vitamin A
Vitamin A is pivotal to cell growth and development, making it a significant factor in preventing skin cancer. Interestingly, one study shows that a high intake of vitamin A from plants reduces one's risk of developing cancer, though animal foods that contain active forms of vitamin A are not linked in the same way.
Common food sources: sweet potatoes, egg yolks, salmon, cheese, and some dairy products
6. Lycopene
Lycopene has antioxidant properties and has been shown to be a great skin protector. In one 12-week study, daily intake of 8-16 mg of lycopene helped reduce the intensity of skin redness by 40-50% following exposure to UV rays.
Common food sources: watermelon, guava, apricots, tomatoes (including fresh, sun-dried, and in sauces), and grapefruit
7. Vitamin E
Like other antioxidants, vitamin E helps fight damaging free radicals. A 2013 study found that mice given vitamin A were less likely to develop skin cancer after being exposed to large quantities of UV light.
Common food sources: nuts, avocado, mango, kiwi, salmon, and lobster
Compared to other cancers, there are several ways to prevent skin cancer. Try adding these cancer-fighting foods to your diet as you continue working toward other healthy habits like nixing the tanning bed, using sunscreen, and getting regular mole check-ups.
If you're interested in helping employees better understand their skin, contact us to schedule a health fair. We'll bring our eye-opening DermaScan technology to reveal just how damaging sun can be to the skin.