8 Things Employees Want in a Corporate Health Fair
Let's talk about employee benefits. If that sentence makes you squirm in your chair or begin sweating profusely, you're exactly who we're talking to! You see, there are tons of benefits that small businesses can offer their employees. One of the most extensive (read: gets you the most bang for your buck), is a corporate health fair.
Whether you've sponsored a health fair before or are planning your first one, it is critical to understand what your employees want out of it.
8 Considerations For Planning a Corporate Health Fair
At the end of the day, your goal is to throw an effective employee wellness program that delivers measurable results. The best way to get there is to consider the outcomes employees want as you plan your next corporate health fair.
1. Plan, Plan, Plan
There are lots of moving parts when it comes to pulling off an effective corporate health fair. From vendor placement to employee intervals, write down your plans and adjust as necessary. Be sure to keep your plans organized and detailed so you can save them for the next go round too! While this is not an employee-facing deliverable of your health fair, they'll appreciate the smooth flow of the event that emerges from your behind-the-scenes work.
2. Choose a Theme
Having an overarching theme to your event can help you market it, as well as provide some clarity to employees as to what they can expect. Monthly health observances (American Heart Month in February or National Physical Fitness Month in May) are one way to guide the theme. You may also consider marketable phrases like "Fitness Fiesta" or "Home Run to Health" that indicate a secondary focus of the event.
3. Provide the Tests Employees Want
Many small businesses offer benefits like corporate health fairs in lieu of traditional employee benefits like health insurance. That's all well and good, but keep in mind many employees may not have the coverage to get services like screenings and blood work. An annual, employer-sponsored blood test provides many benefits and could even help an employee detect a health issue early enough to treat it.
If you're not sure what employees want, ask them. The key to implementing an effective wellness program is employee participation. Perhaps your workforce wants tips on eating healthy. Or maybe they'd love an incentivized workout program. You won't know what they want until you ask, so send out an anonymous survey months before throwing your health fair to ensure adequate planning time (see tip #1).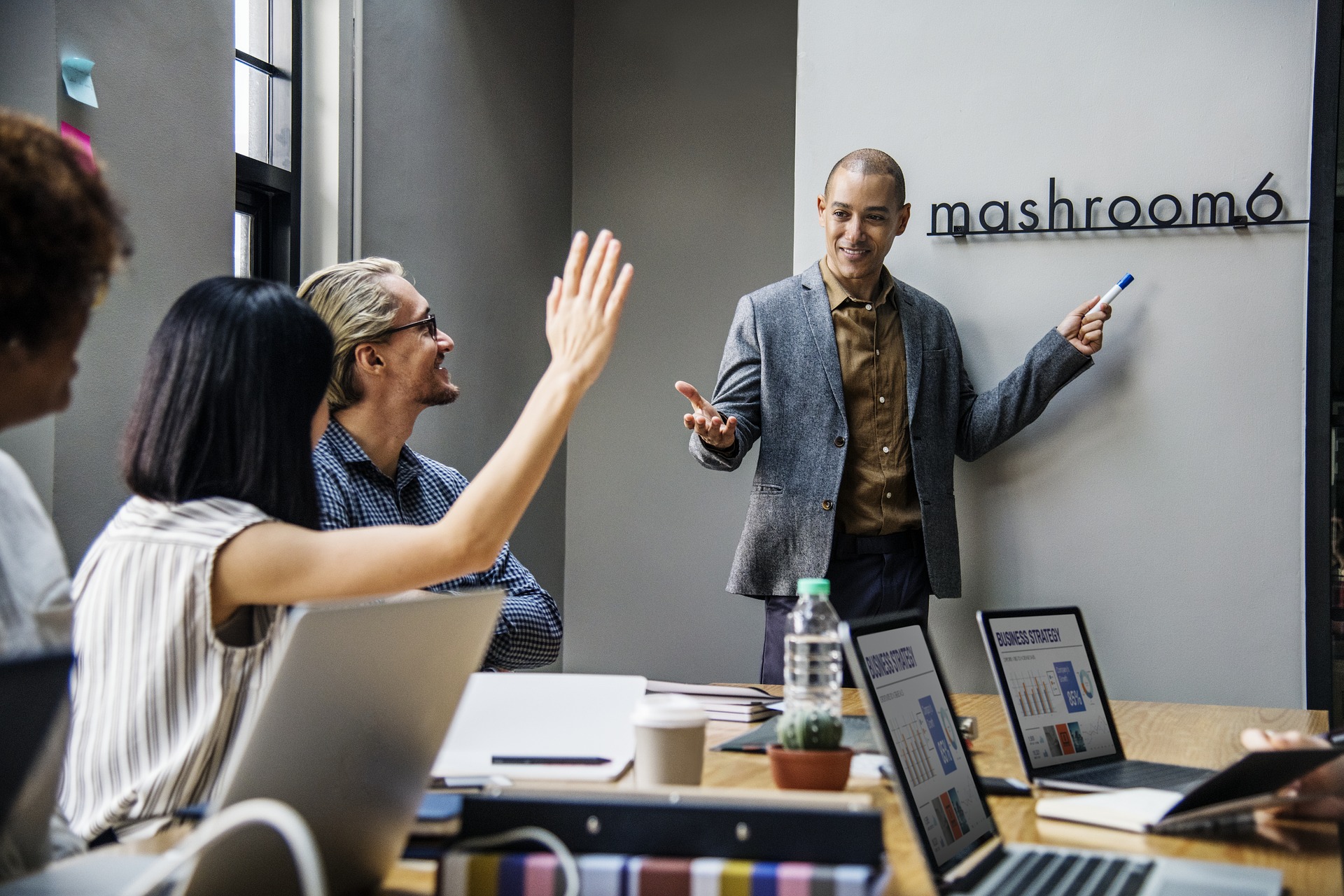 4. Get Creative
Massage chairs or therapists are great. We're not saying you should nix them from your health fair vendor list, but think outside the box to provide value to your employees. A few ideas to get your juices flowing include car seat checks, home safety demonstrations by the local fire department (invite employees to bring their kids along!), and a blood donation station set up by the American Red Cross.
Hint: those employee surveys mentioned in Tip #3 are a great place to look for inspiration!
5. Offer Incentives
We'll give it to you straight — improved health is a benefit you're offering to employees through your corporate health fair. But humans are humans and we all want to feel like we got a little something extra. Talk to corporate board members, vendors, and local sponsors about ways you might be able to incentivize participation. A drawing for an activity tracker or set of yoga necessities will go a long way in boosting participation (and enjoyment).
6. Recognize Ongoing Participation
Whether it's a step-counting program or recognition of continued participation at the annual health fair, recognize employees that get involved with your corporate wellness program. Take time at the health fair to thank everyone for coming and provide a little extra compliment to those who have routinely done so. Again, a small incentive like a goody bag or pass to a local fitness studio can go a long way.
7. Make Corporate Health Fairs Mandatory
While it may seem counterintuitive, requiring employees to participate in your health fair can provide the permission they need to stop working and think about their health. Even if you've implemented all the tips for maintaining a healthy and happy workforce, some people will simply feel like they can't not work while at the office. Provide refreshments, direct them to demonstration tables about healthy eating or first aid, and allow them to participate in more personal stations like blood work and flu shot clinics if they choose.
8. Take Advantage of Time Spent Waiting
The trouble with moving lots of employees through your health fair is undoubtedly the long wait times for activities like blood draws that take extra time with each employee. Distract from this downtime by showcasing demonstrations that can be visited at any time. You may also consider designating space for fun pictures to be taken (which can be used for marketing your next health fair!).
When you keep employee desires in mind, your corporate health fair is sure to shine. Get started on those plans today, and give us a call to chat more about employee wellness, screenings, and blood tests!